As heard on the Rick & Bubba Show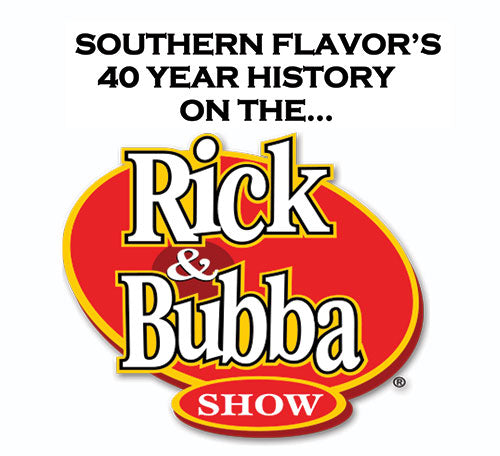 FREE SAMPLE OF ALL FOUR SOUTHERN FLAVOR SEASONINGS!
That's Right!
You will receive all four of our famous seasonings for the price of 2 stamps: 1 to mail it in and 1 for the Self Addressed Stamped Envelope. We are positive that after you try our seasonings you will want to order from us again. We look forward to mailing a sample to you.
Send Self-Addressed Stamped Envelope to:
Cahaba Products, Inc.
PO Box 691
Selma, AL 36702-0691
Folks Swear By It...
"I'm out of Southern Flavor... For those that know of it, you feel my pain.  For those who don't, it's a magical blend of spices that can make road kill taste good."
- Dave, Alabama
"Tastes great right from the canister.  It's like chewing bubble gum and swallowing!"
- Darlene, Alabama
CONTACT US
Cahaba Products, Inc (Manufacturer of Southern Flavor Seasonings)
555 Gary Ave
PO Box 691
Selma, AL 36701  
Email:
info@southernflavor.com
Toll-Free Phone: (888) 735-2867  
Fax: (334) 872-9500